This store requires javascript to be enabled for some features to work correctly.
Silly Wagz Bridal Pups is a premium wedding day pet chauffeur servicing Victoria and South Australia. We will ensure your beloved pets are present on your wedding day, offering packages tailored to meet your specific needs. With experienced dog handlers, we will transport your pets to and from the ceremony and photo shoot, dress them in stylish accessories, provide them with exercise, care and making sure they are involved in your special day, stress free! 
Silly Wagz Bridal Pups understands that every wedding is unique, and we strive to tailor our services to meet your specific needs. With our dedicated team of experienced wedding day pet chauffeurs, we go above and beyond to ensure that your furry friend is well taken care of throughout the entire celebration. 
From transportation to grooming, dressing up in adorable accessories to assisting the photographer in capturing those precious moments — Silly Wagz Bridal Pups provides a comprehensive range of services to make your pet's presence at your wedding a memorable and enjoyable experience for all.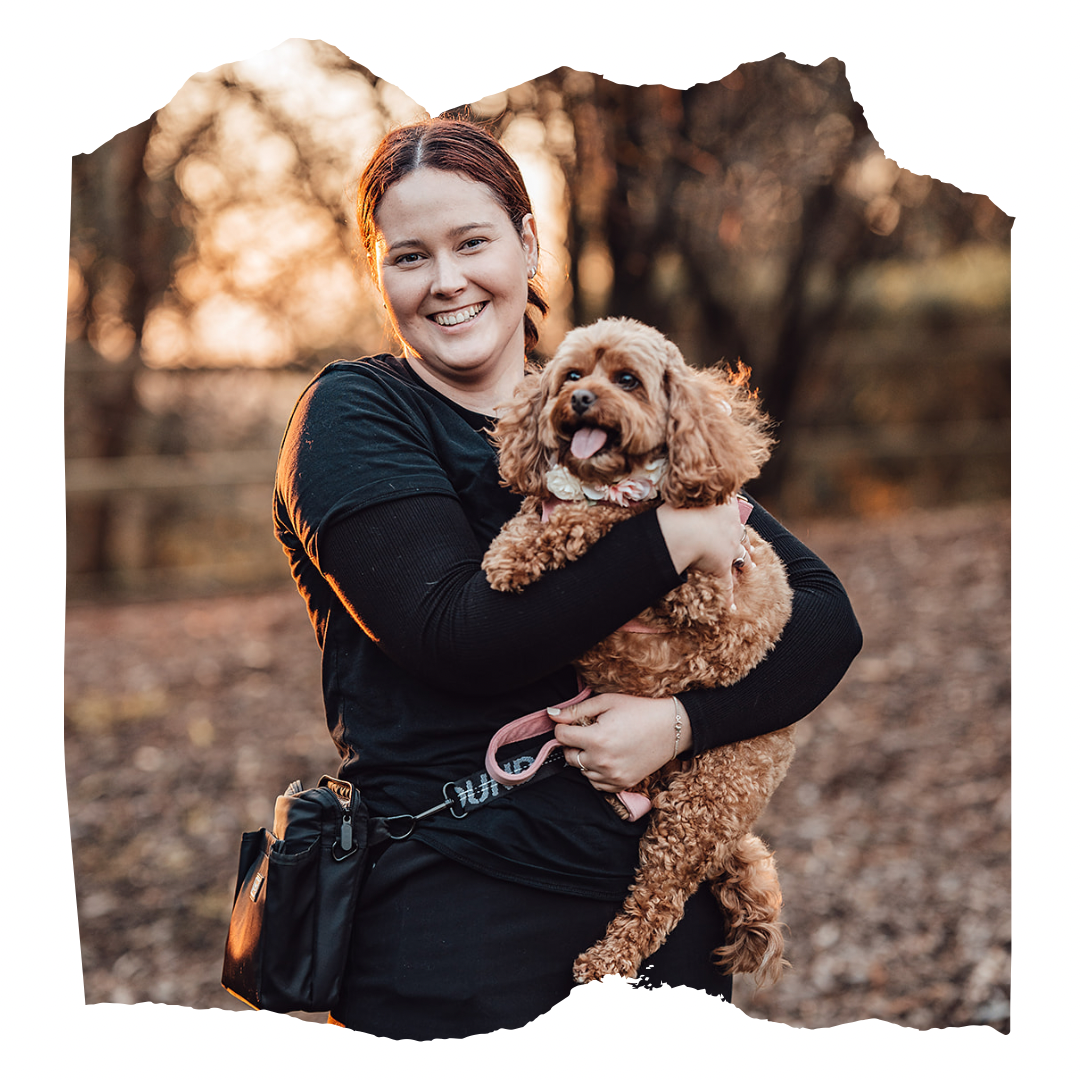 About Silly Wagz
My name is Rachel and my furbabies and CEO's are Albie (Spoodle) & Willow (Newfoundland)! I have worked with dogs my whole working career, starting as a dog walker and pet sitter!

This began about 8 years ago doing regular walks, home visits and house sitting. During this I was completing my Cert. II in Animal Studies and volunteering with a dog trainer. After completing my course I worked at a Boarding facility for around 2 years until COVID hit.

That is when Albie came into my life! He is a little firecracker with a tail that does not stop! (Literally does not stop...hence the name Silly Wagz).
keep reading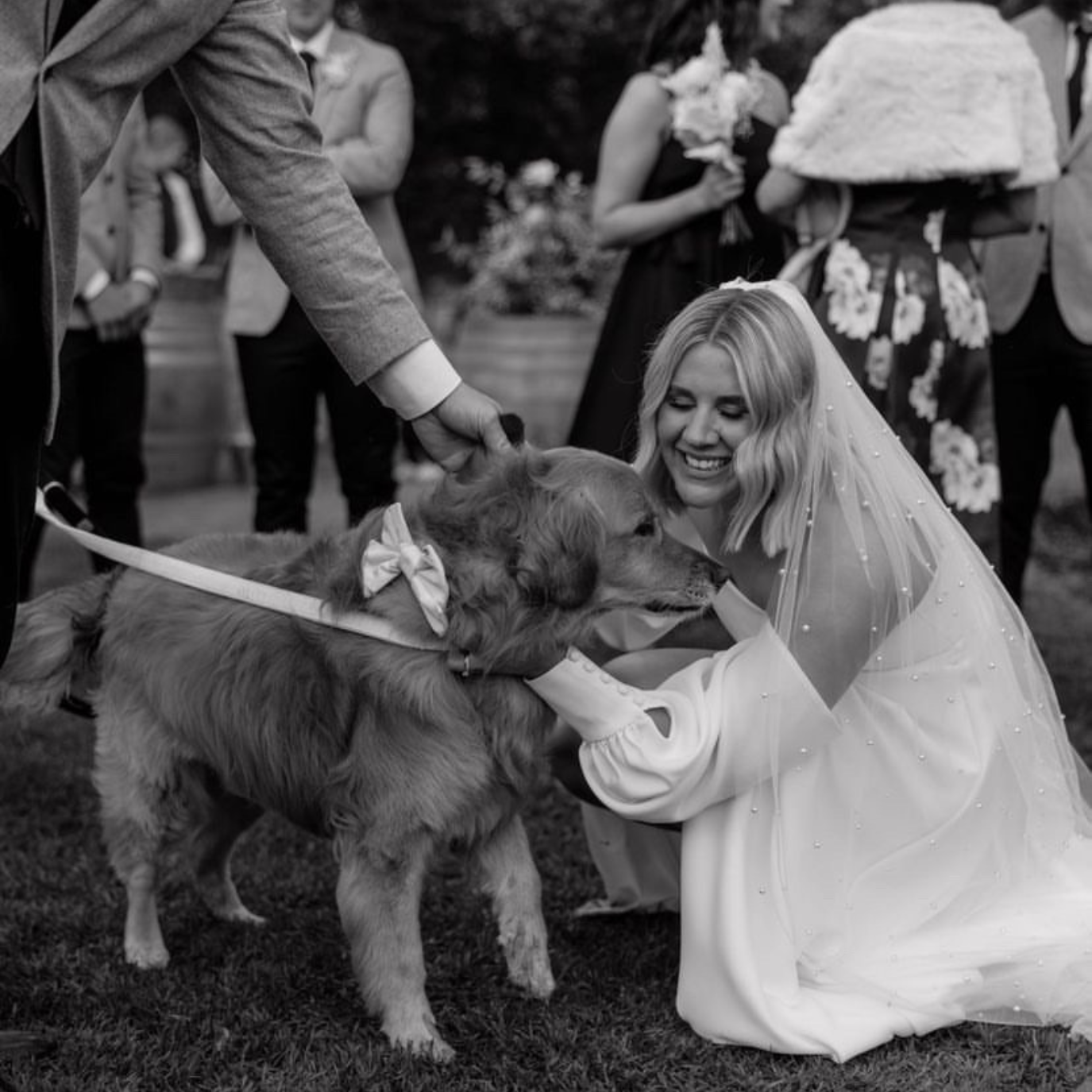 "Rachel was incredible! From the day we contacted her and her first visit over to meet our pups we knew she was the perfect person to look after our fur babies on our wedding day.

She went above and beyond looking after them and showering them with love and attention pre wedding, during and after. She has such a warming presence and our dogs just adored her! You could tell how comfortable and safe they felt with her, and loved all the attention and treats she gave them.

Couldn't recommend her and her business enough, you know you are in great hands with sillywagz! "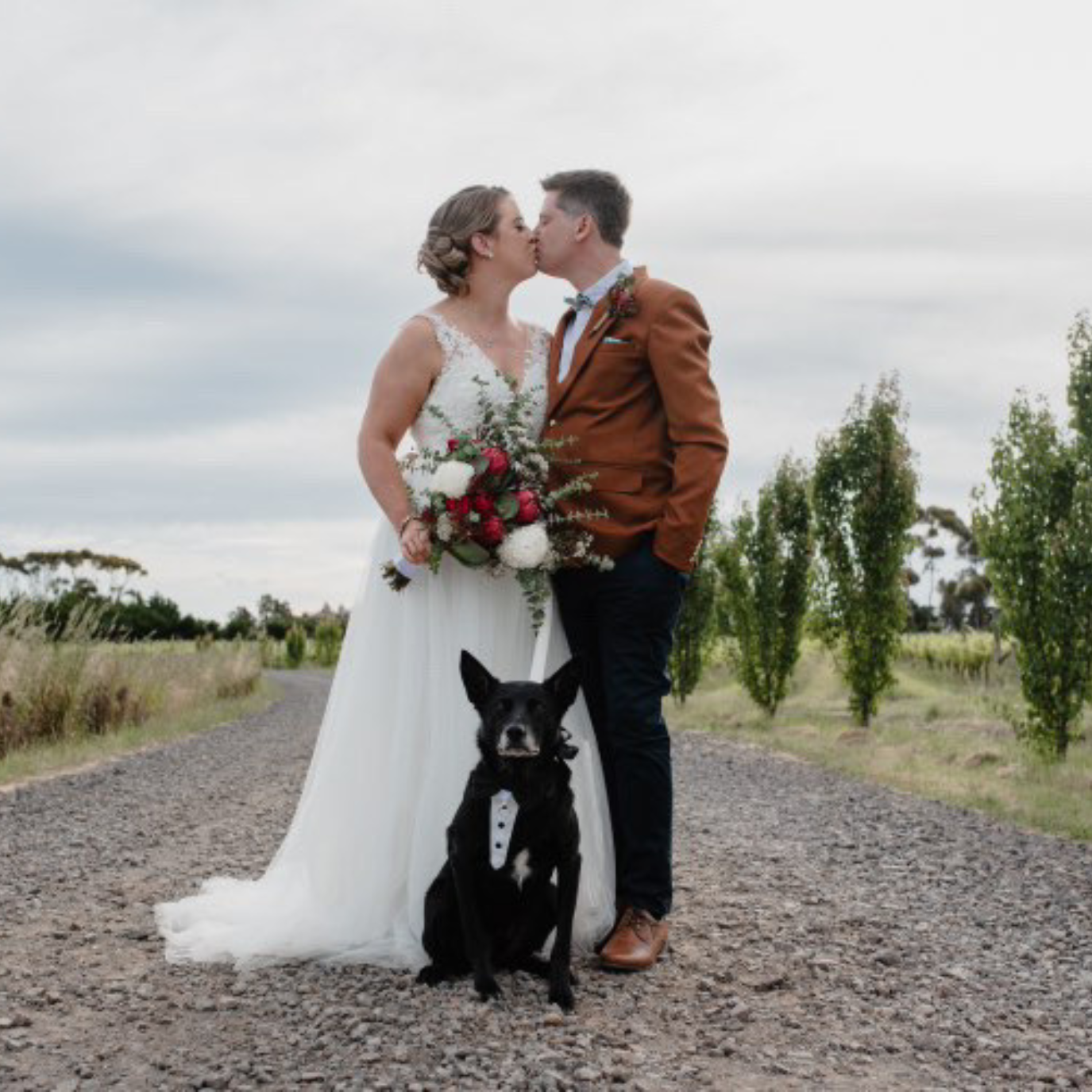 "Rachel was the perfect person to look after our fur baby for our wedding.
From the first meeting we knew she matched with our dog. Thank you so much for the time, effort and treats during the day.
We loved the photos she sent of the adventures and barking our dog had during the day.

Rachel you are a star and we would highly recommend Silly wagz bridal pups for your wedding!"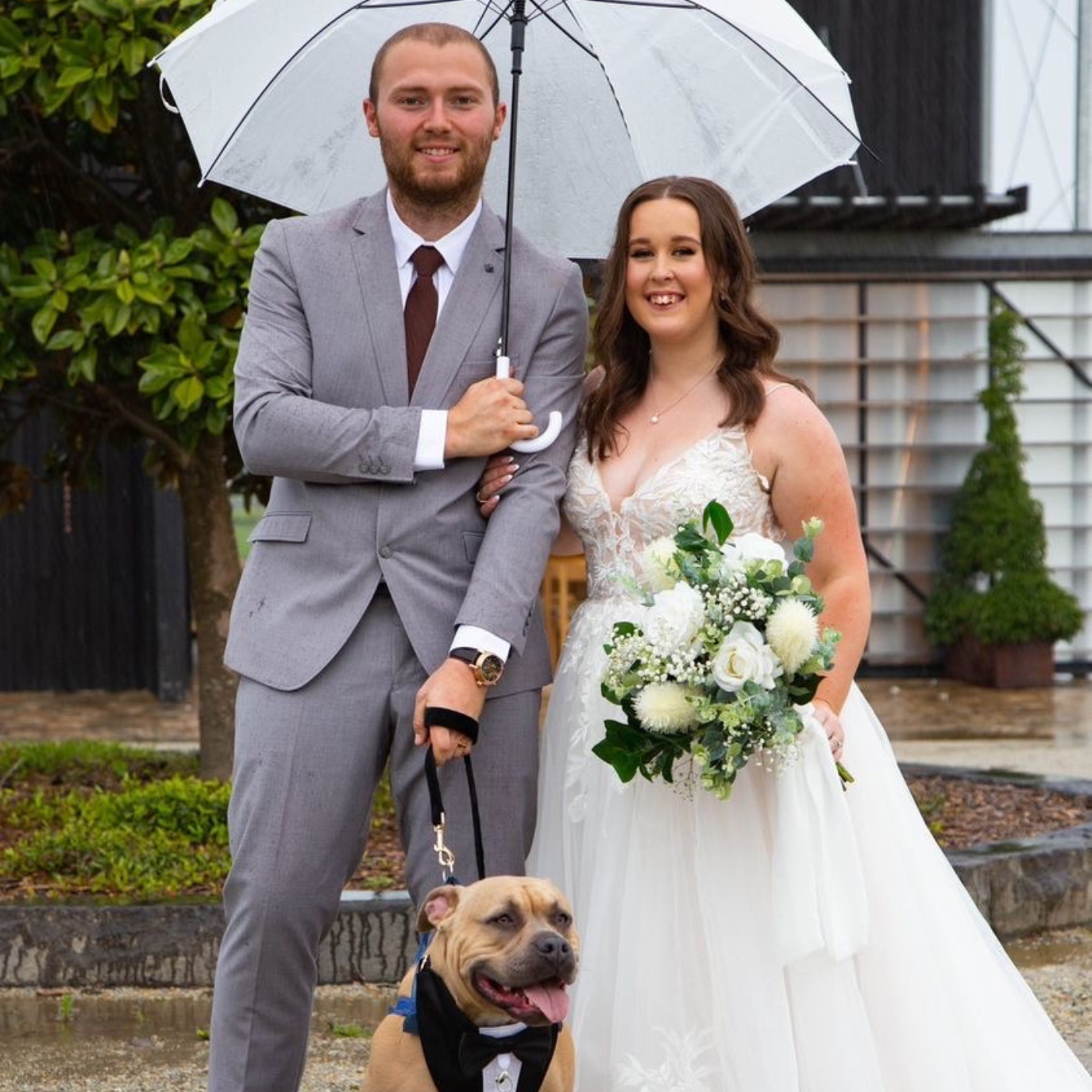 "Would highly recommend Rachel at Silly Wagz Bridal Pups! Rachel looked after our 2 year old handful of American Staffy who was our ring bearer for our wedding.

She did a meet and greet with him a week before the wedding which at that point he was ready to leave with her. He was also picked up from our home and driven to the venue, and back, where he was able to walk around with her and say hello to our all guest which was his favourite part. Rachel made the entire process extremely easy and it was extremely memorable being able to have our dog with us on our wedding day without having to worry about him. Rachel also stayed to help with photos making sure that we got heaps with him dispute the weather. She also brought a tuxedo bandanna which was able to have our rings attached to and a black velvet lead to match.

We could not recommend Rachel enough!"